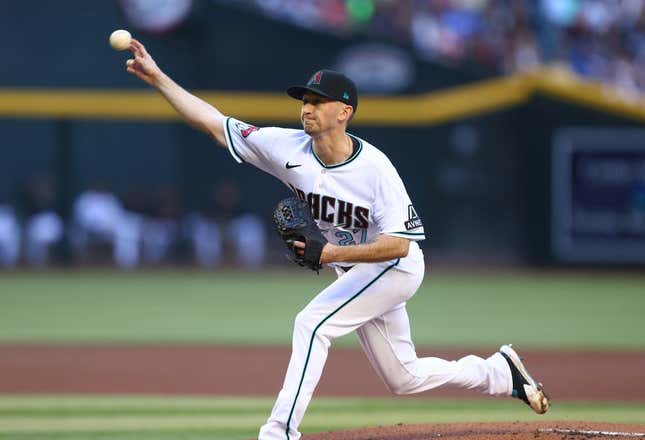 The Arizona Diamondbacks reinstated right-hander Zach Davies from the 15-day injured list to start Saturday's game against the visiting Boston Red Sox in Phoenix
Honor the real Pat Tillman this Memorial Day
Davies (0-0, 5.79 ERA) will be on the mound for the first time since injuring his left oblique on April 8 against the Los Angeles Dodgers. Davies pitched 9 1/3 innings in two starts before going on the injured list.
Davies was deemed ready to return to the rotation after allowing three hits over 4 2/3 scoreless innings in a rehab stint for Double-A Amarillo last Saturday.
Diamondbacks manager Torey Lovullo is happy to see the 30-year-old ready to go. Davies will make his first career start against Boston
"You can't force the body to heal any quicker than it's going to, so the injury in his midsection was going to take time, but there were other things that he could do that would shorten the gap of his return," Lovullo said. "Keeping your lower half engaged, keeping your shoulder healthy and strong. So when he stepped back into the arena of competition, he was lights out."
The Diamondbacks recalled Drey Jameson from Reno on Saturday, one day after they optioned fellow right-handers Brandon Pfaadt and Luis Frias to the Triple-A club. Pfaadt was the losing pitcher in Friday's 7-2 loss to the Red Sox
Jameson, 25, is 2-1 with a 3.71 ERA in six games (three starts) this season with Arizona.
–Field Level Media