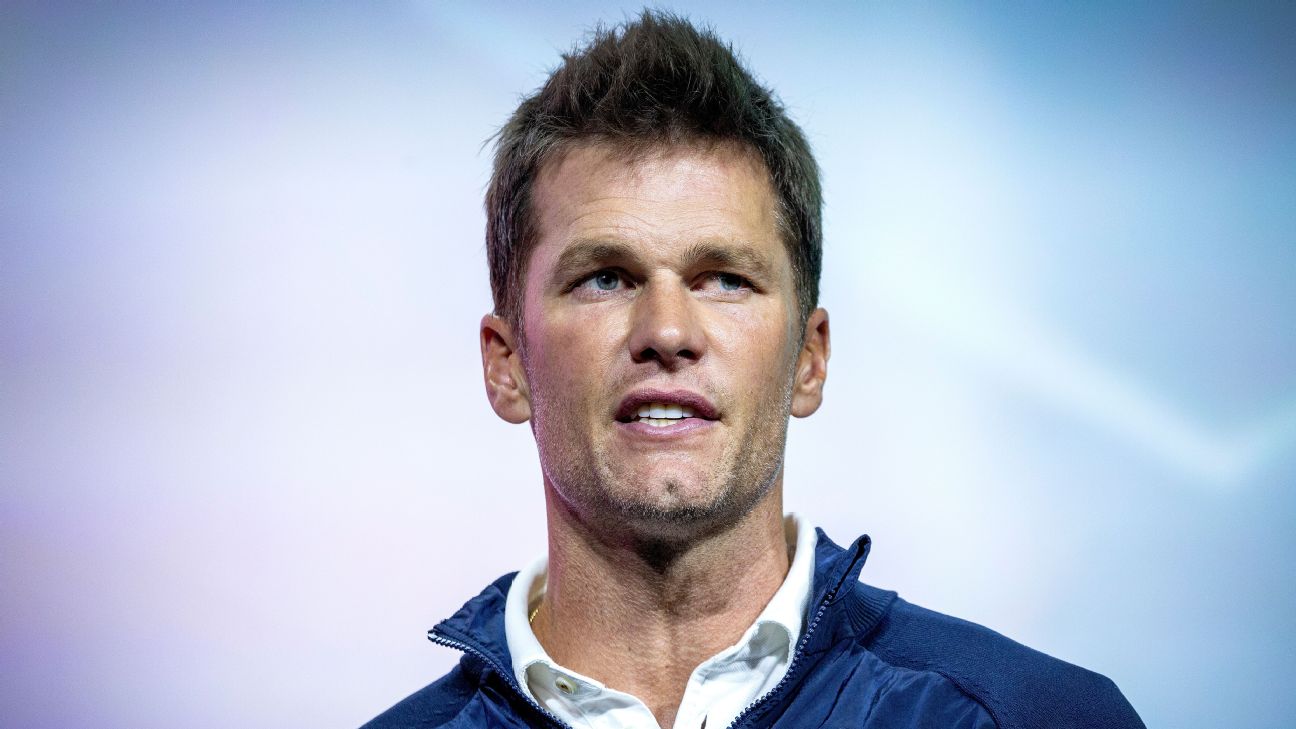 Tom Brady reiterated Thursday that he has no plans to play in the NFL again after retiring in February, but he hopes agreeing to buy into the Las Vegas Raiders will allow him to be involved in the league for the rest of his life.
"I'm certain I'm not playing again, so I've tried to make that clear and I hate to continue to profess that, cause I've already told people that lots of times," Brady told Sports Illustrated in response to a question about fans and media who continue to come up with scenarios where he might return to the field.
Later Thursday, Brady, 45, told ESPN in an interview with "SportsCenter" that becoming a part-time NFL owner is a "dream come true."
"I … want to be involved in the NFL for the next 45 years of my life if I last that long," Brady said.
Raiders owner Mark Davis announced last week that Brady had agreed to join the organization's ownership group, pending NFL approval. As with all prospective minority and majority owners, at least 24 current NFL team owners have to approve Brady's partnership.
Brady also is part of Davis' WNBA champion Las Vegas Aces ownership group, having acquired a stake in March.
Brady retired in February last year but reversed course after 41 days to return to the Tampa Bay Buccaneers for a third season. If he ever decided he wanted to play for the Raiders, as an owner, a dual role with the franchise would have to be approved by NFL owners.
However, Brady told ESPN he's "really looking forward to not getting hit anymore" and not being chased by pass-rushers such as the Los Angeles Rams' Aaron Donald.
"The game's in great hands," Brady said of the NFL's current crop of star quarterbacks. "It's time for other guys to do it.
"… Now I'm just a retired NFL player looking forward to watching all these guys," he added.
Brady said Thursday he's also looking forward to beginning his role as a broadcaster for Fox Sports in 2024 and spending more time with his children.
"Being a dad is the greatest responsibility I have," he told ESPN.
Brady announced his retirement after the 2022 season on Feb. 1, after 23 seasons and seven Super Bowl titles. The three-time NFL MVP won six Super Bowls with the New England Patriots and one with the Buccaneers. He ended his career as the NFL's leader in career passing yards (89,214) and touchdown passes (649).
The Patriots plan to honor Brady during their home opener on Sept. 10. Brady told ESPN that it was "such a kind gesture" by Patriots owner Robert Kraft and he has "always felt" like he has been a member of the Patriots organization.
Brady also discussed his relationship with coach Bill Belichick, telling ESPN he "was very fortunate" to be able to play for him.
"He very much trusted what I was out there doing in the field, and it went both ways. Ultimately our success was because so many people in the organization, as coach Belichick always said, 'do your job,' and I did as quarterback and leader," he said, adding he "learned so much from him."
Brady told ESPN he has a great relationship with Belichick, adding that his former coach "was one of the first people to text me after we won the Super Bowl in Tampa."
Brady said he and Belichick "have a lot of mutual respect.
"Were there times where you know it wasn't always eye to eye? Very few and far between, actually. I still envision our relationship as positive and always will," he said.