'Fearless' Man United are ready to win for the club not to halt City's treble hopes says Raphael Varane – Man United News And Transfer News
Raphael Varane says Manchester United are 'feeling fearless' in the lead up to Saturday's FA Cup final clash with Manchester City.
United are looking to claim their second piece of silverware this season having already lifted the Carabao Cup after beating Newcastle 2-0 at Wembley back in February.
Victory would also see the Red Devils destroy Man City's chances of completing the treble and becoming only the second team in English football to achieve the feat.
"We know we are able to beat any team," Varane insists in an interview with The Guardian. "We want to win and that's the only objective we have. We don't try to stop them, we want to win for the club."
Man United will likely be out for a second dose of revenge following the humiliating 6-3 drubbing at the Etihad earlier this season with City making a mockery of Erik ten Hag's side. They beat Pep Guardiola's men 2-1 at Old Trafford in the return encounter in January.
Varane seems adamant that he and other senior players including Bruno Fernandes, Casemiro and David De Gea are more than a match for Pep Guardiola's relentless winning machine.
Erling Haaland will be the obvious danger man for United having repeatedly tormented centre-backs throughout this campaign and having scored 52 goals in all competitions. Yet the Frenchman seems more than ready for the imminent fight.
"Fear? No. Why?" says Varane. "Every game is a challenge and I like to challenge myself, we like to challenge other teams too as a group."
The French international insists he has improved as a defender since arriving at Old Trafford from Real Madrid two years ago in a deal worth £34 million.
"I can read the game better now and anticipate actions much more," Varane says. "I am sprinting less on the pitch. I read [the situation] before to be in a good position."
Varane believes his side will thrive under pressure and show 'no fear' against their cross-city rivals, whose excellence in this campaign has ultimately made United underdogs.
The 30 year-old now hopes for success in his second Wembley final and recognises the significance of this competition's history.
"The FA Cup is huge here in England, I have a big respect for the fans, so I know how important this competition – this game – is to them," Varane concludes. "When it's a final, you want to win it."
---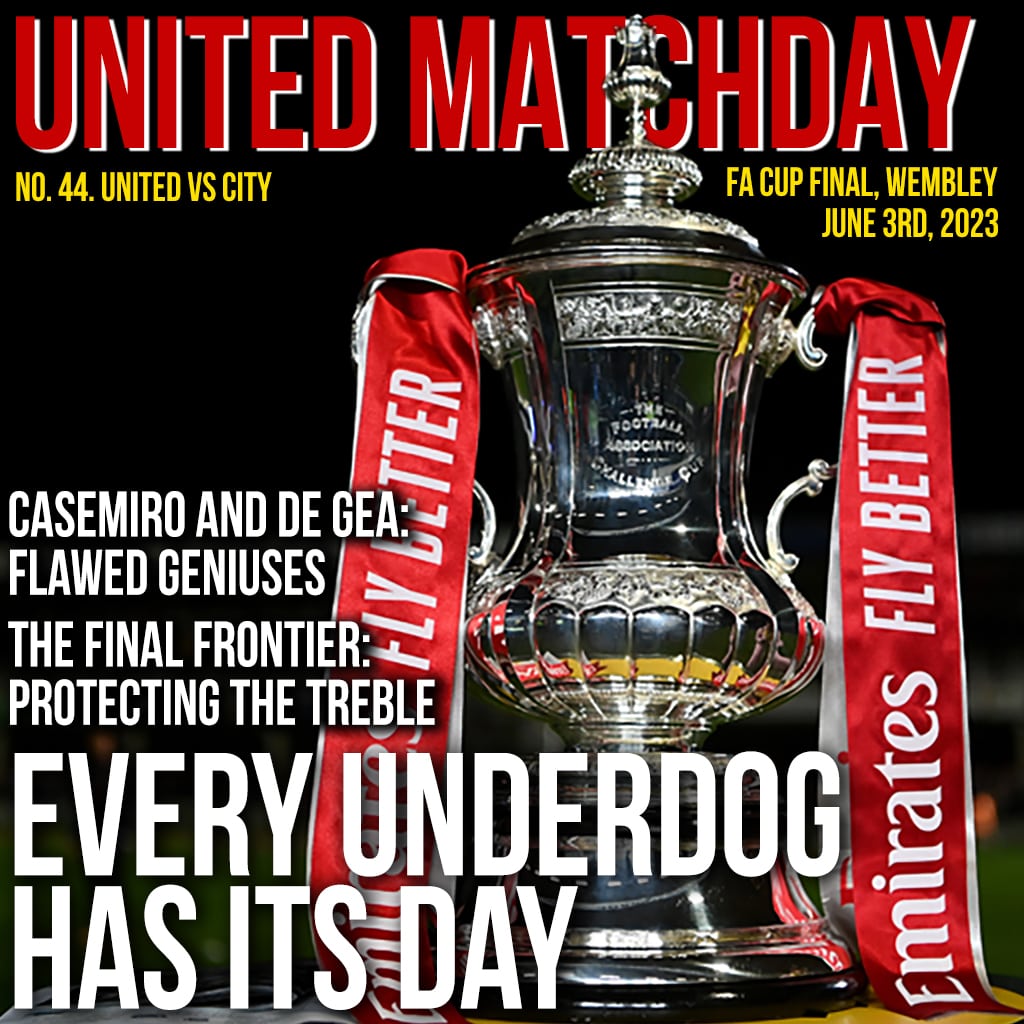 Imagine an FA Cup Final programme, but 100% online!
With just a couple of clicks you could be reading the FA Cup final special edition of United Matchday Magazine, right here on your device. All the latest news, meet the teams, tactical preview, opinion, debate, transfer news, quiz and much more! Get yours now for just £3/$3.75 and
be in the know about everything in red!