Harry Maguire wants to start more Premier League matches with Manchester United – Man United News And Transfer News

Manchester United captain Harry Maguire has revealed that he would like to start more matches under Erik ten Hag.
He only made eight starts in the Premier League this season, with the defender enjoying a 90-minute spell against Fulham yesterday.
This is in contrast to last season, where he was able to be the most important centre-back, often starting next to Raphael Varane. With the arrival of Lisandro Martinez, Maguire has found himself quite frequently on the bench which has clearly frustrated him.
His future has been thrown into doubt with Man United set to axe many players during the upcoming transfer window.
Manchester Evening News recently posted an article of an interview conducted on MUTV where Maguire has reveleaed that he would like to contribute more to the team.
'The season is not finished yet, but up to now, it's been a positive season from where we were and I must say we're making progress,' the captain said. 'It's been a big improvement and it's a step in the right direction.'
This comes after United failed to reach elite European competition last season as they found themselves finishing in fifth place.
Ralf Rangnick came in to replace Ole Gunnar Solskjaer with performances not improving across the board.
Erik ten Hag's arrival has been met with plenty of positive contributions from the new arrivals and players who stayed on from previous seasons. A third place finish with a trophy to count for – and another one possible through the FA Cup – is a marvellous achievement compared to last season.
Maguire spoke about the progress the club should make next season after kicking off the new era in the right direction.
'Securing Champions League football, it's a brilliant season in the Premier League, especially at Old Trafford. It's been an amazing season at Old Trafford and obviously, our away form is something we've got to improve on,' he said.
'If we do so, we'll progress again next season. We've made giant steps and I think that's important. We've worked on the philosophy the manager is trying to bring in and I think of course, over pre-season, we'll work again and push ourselves.
'We'll set high demands and we've got to look at this season and what we've done. For me, I think it's been great from the boys and there have been lots of individual, amazing performances but it's not done yet.'
The captain concluded the interview by mentioning that he would like to start more going into next season.
'Yeah of course [I would like to start more]. Listen, we have a lot of competition for places and that's what a big club needs. Lots of strength in depth. I think you've seen today, after 20 minutes, it was a really positive performance.'
'[We had] lads who stepped in, lads who haven't played as much and I think the manager and his staff can rely upon us and know that, if he makes changes, we can do the job, so it's good to be part of this squad.'
'I think if we're going to be successful this season and next season and the season after, we're going to need a big squad'
It seems unlikely that Maguire will start more matches with the form Varane and Martinez have been in when partnered together.
They have contributed to some great defensive performances with David de Gea receiving the golden boot award.
Lindelof has done well to put his name into the hat after a bunch of injuries to the defence.
After the upcoming FA Cup final, Ten Hag will focus on cutting some of the squad and bringing in new faces. A striker and a midfielder seems to be the priority for now with a new defender a possibility. It is unclear what sort of budget the manager will have going into the summer.
 
---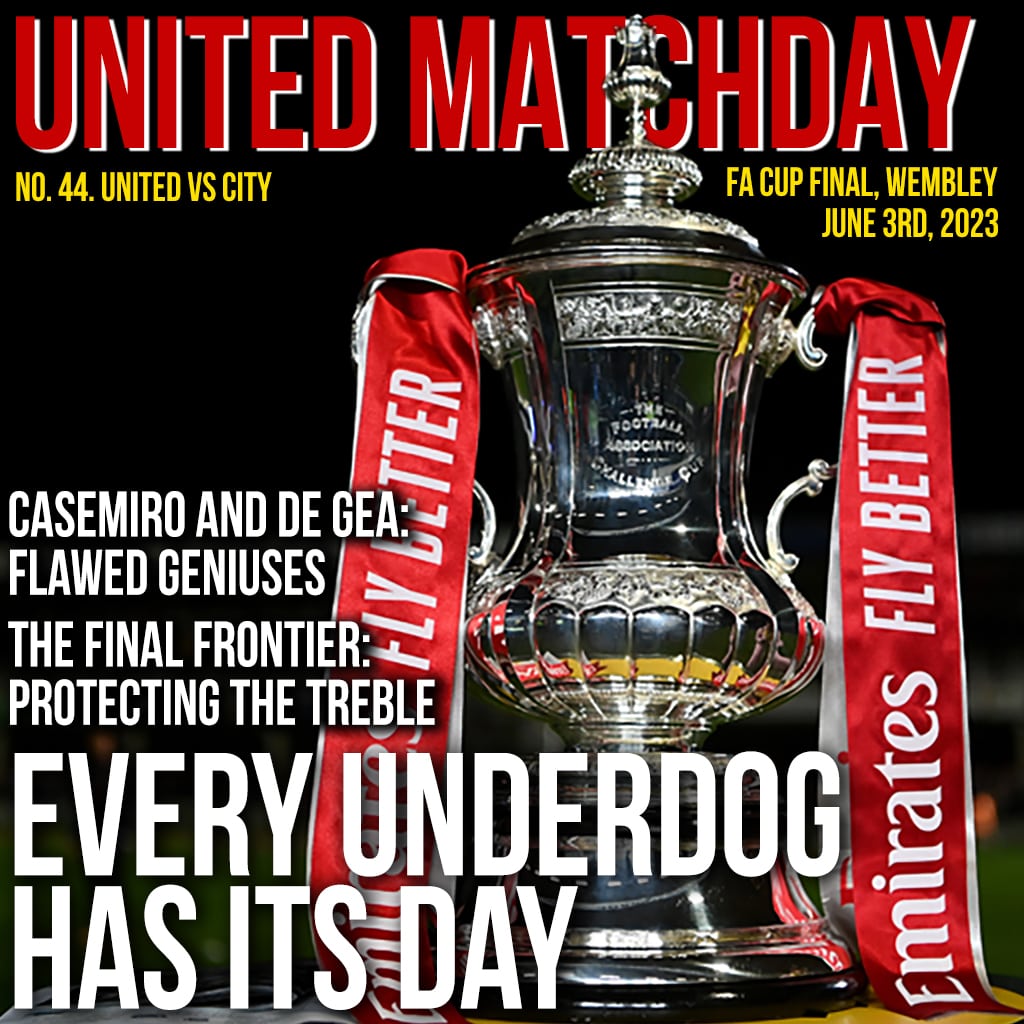 Imagine an FA Cup Final programme, but 100% online!
With just a couple of clicks you could be reading the FA Cup final special edition of United Matchday Magazine, right here on your device. All the latest news, meet the teams, tactical preview, opinion, debate, transfer news, quiz and much more! Get yours now for just £3/$3.75 and
be in the know about everything in red!