Manchester United legends Roy Keane and Peter Schmeichel blame David de Gea for FA Cup final heartbreak – Man United News And Transfer News

Manchester United fell just short in the FA Cup final as they were beaten 1-2 by Manchester City on Saturday at Wembley.
Not only did the Red Devils lose the chance to add another Cup to their trophy cabinet but the loss meant it is all up to Inter Milan to stop City from winning the Treble.
A lot of players let the fans and the manager down and in hindsight, Erik ten Hag should have played players who can face the opposition instead of shirking from their responsibilities.
DDG the culprit for second goal
Jadon Sancho put in yet another disappointing display while Christian Eriksen was left chasing shadows for most of the game. Top scorer Marcus Rashford also had a quiet game.
But one player who let down the team big time was David de Gea. The Spaniard was left rooted to the spot for the first Ilkay Gundogan volley.
While it was sweetly struck, he could have made an effort instead of just watching it go past. His starting position was bad and he was not anticipating a volley.
But the second goal was inexcusable. Gundogan's weak volley came through a crowd of players but it almost rolled past him before he realised.
The Spain international did get a hand to it but by that time, it was too late. For a No 1 to be so bad in terms of anticipation, it is almost a crime.
Former United legends Peter Schmeichel and Roy Keane did not hold back in their criticism of the United goalie. While the Dane said De Gea should have stopped the second goal, Keane called for United to send him on his way at the end of the season.
Keane and Schmeichel not impressed
"Manchester United need a new goalkeeper and world class striker, I'm sick of saying it," Keane was quoted as saying by ITV.
"He should have done better. I was very surprised that it went in [City second goal]. He isn't following the game," Schmeichel told the BBC.
His passing was atrocious and he found a teammate only 49 per cent of the time as compared to Stefan Ortega's 90 per cent.
De Gea kept staying rooted to his line despite having the chance to sweep the danger at times and even if these qualities have been ignored, his declining shot-stopping ability means there is no way United should hand him that new long-term deal.
The 32-year-old has cost United in the Europa League, in the Premier League and now in the FA Cup final. Just like Pep Guardiola did with Joe Hart and Jurgen Klopp did when bringing in Alisson, Ten Hag needs to follow suit.
---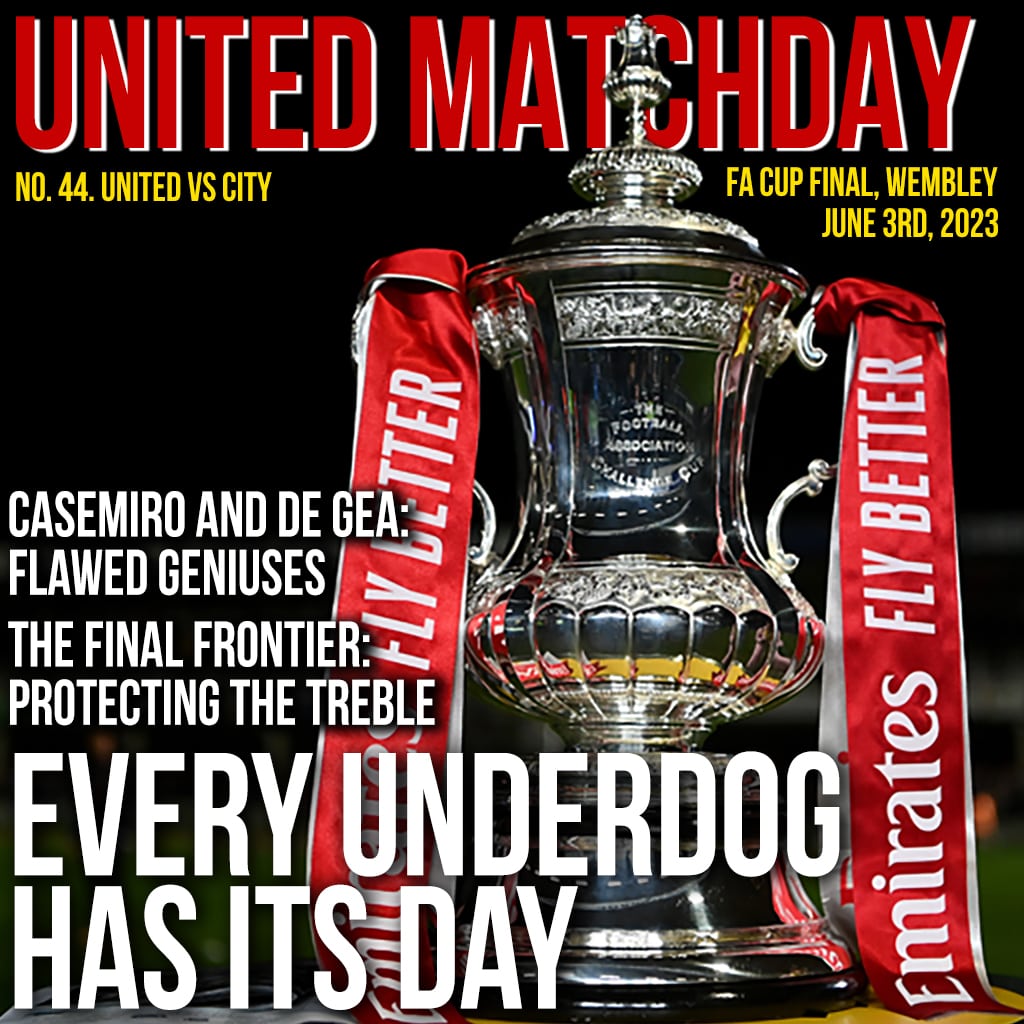 Imagine an FA Cup Final programme, but 100% online!
With just a couple of clicks you could be reading the FA Cup final special edition of United Matchday Magazine, right here on your device. All the latest news, meet the teams, tactical preview, opinion, debate, transfer news, quiz and much more! Get yours now for just £3/$3.75 and
be in the know about everything in red!