Manchester United beat Liverpool 1-0 in the final game of the WSL season.
An early corner for Liverpool was easily dealt with by United.
United were dominating possession but couldn't find the early breakthrough that they wanted.
Blundell played in a beautiful pass to switch it to Russo but she could only find the keeper's gloves.
Liverpool were strong on the counter but Earps was quick out of her box to clear it.
At the other game, Chelsea took the lead against bottom of the league Reading, making a win for the Reds futile anyway if it was to stay that way.
Parris had a great chance before the half was up, but it was well saved by the keeper.
United began the second half as they ended the first, on the front foot.
United were getting closer, Russo almost got her head on a ball over the top but the keeper caught it and injured her in the process.
United were attacking well, Russo had another chance at a header and Parris was posing a threat to Liverpool, who were countering well too.
Earps was called into action to save a shot low to her right, she bounced back up to collect a cross.
At the other end Russo crossed it and though Galton was waiting, the keeper got there first.
Substitute Lucia Garcia made an instant impact as she made a good dart into the box, she tried to take it on the volley but fluffed her shot. Liverpool gave her the time and space to bring it down though and smash it into the back of the net.
United continued to push for a second. The addition of Naalsund, who was returning from injury was a welcome site.
It ended 1-0 to the Reds, who could still be proud of their achievements this season despite being pipped at the post by Chelsea.
Next season they are going to be playing in the Champions League for the very first time.
Team: Earps, Turner, Le Tissier, Batlle, Blundell, Boe Risa, Zelem, Toone (Williams), Galton (Thomas), Parris (Garcia) Russo (Naalsund)
 
---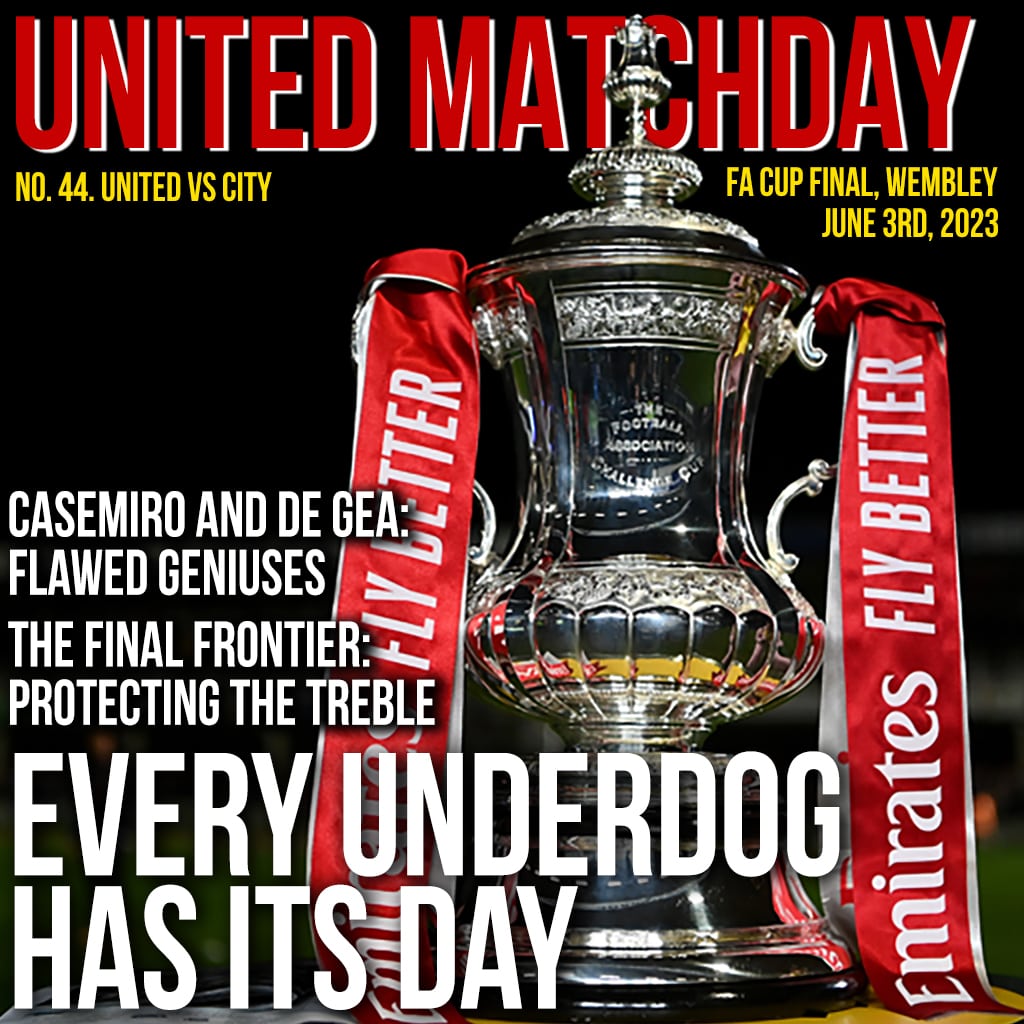 Imagine an FA Cup Final programme, but 100% online!
With just a couple of clicks you could be reading the FA Cup final special edition of United Matchday Magazine, right here on your device. All the latest news, meet the teams, tactical preview, opinion, debate, transfer news, quiz and much more! Get yours now for just £3/$3.75 and
be in the know about everything in red!