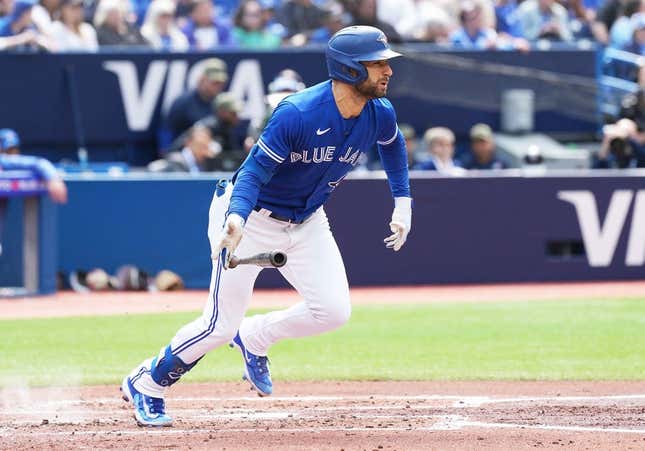 Toronto Blue Jays center fielder Kevin Kiermaier hurt his back and exited Saturday's game against the visiting Minnesota Twins after the second inning
Honor the real Pat Tillman this Memorial Day
He was replaced in the batting order by Cavan Biggio.
The team said Kiermaier experienced discomfort in his right lower back.
Kiermaier, 33, is batting .319 with four homers and 15 RBIs in 42 games this season, his first with the Blue Jays. The three-time Gold Glove winner signed a one-year contract worth $9 million in December
He had a tough season in 2022 as he was limited to 63 games with the Tampa Bay Rays due to injuries. He didn't play after July 9 and had a season-ending hip operation in August. He batted .228 with seven homers and 22 RBIs.
Kiermaier is a career .251 hitter with 86 homers and 331 RBIs in 956 games with the Rays and Blue Jays
–Field Level Media