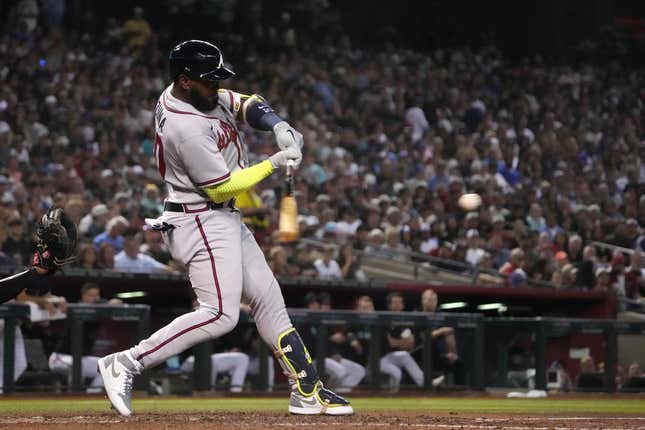 Atlanta Braves designated hitter Marcell Ozuna was removed from Sunday's game for not hustling after hitting a drive to deep center field, manager Brian Snitker confirmed after the game
Bass' ERA stinks, but not compared to who he is off the mound | Worst of the Week Countdown
In the fourth inning of the Braves' 8-5 victory over the host Arizona Diamondbacks, Ozuna smashed a Zac Gallen offering to deep center that would've been a home run in 26 of 30 major league ballparks, according to USA Today
However, it was only a 415-foot single as Ozuna stood at home plate, admiring his work as the ball caromed off the center field wall.
Ozuna, 32, was replaced at DH by Sean Murphy, who went 0-for-3 in his place.
A two-time All-Star, Ozuna is hitting .227 with 11 home runs and 23 RBIs in 44 games this season. In 11 seasons with the Miami Marlins (2013-17), St. Louis Cardinals (2018-19) and Braves, Ozuna is a .267 hitter with 207 homers and 699 RBIs in 1,207 games
Ozuna, who has had some legal trouble off the field, is in the third year of a four-year, $65 million contract he signed before the 2021 season.
–Field Level Media